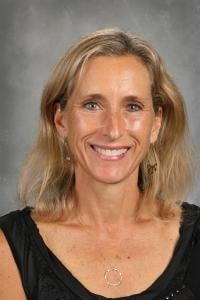 The Prentice School Faculty
Juliana Clark
SPEECH-LANGUAGE PATHOLOGIST
I have been working with children/teaching for 23 years
Juliana is a California State licensed speech-language pathologist (SLP) and holds a clear credential in speech-language pathology services. She also maintains a Certificate of Clinical Competence in Speech-language Pathology from the American Speech-Language-Hearing Association (ASHA).
She earned her B.A. in Communication Disorders and Science from the University of Colorado, Boulder, and her M.A.in Speech and Language Pathology at San Francisco State University.
"It is such a joy providing integrated speech and language services at Prentice, collaborating with teachers and staff, and working together to ensure our students become effective communicators, problem solvers, and achieve academic success."