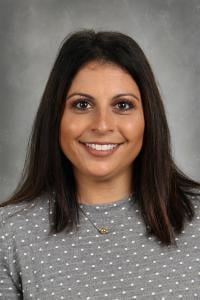 The Prentice School Faculty
Monika Matuszak
Monika Matuszak has been working in the field of education for almost 20 years.
In addition to her experience teaching elementary through high school students with varying learning differences and ADHD, she has also held several administrative roles including Director of Operations and Director of Communications at previous specialized school settings.
She holds a Masters of Arts in Special Education and is a California Certified Education Specialist.
She also holds a Dyslexia Certificate from the Dyslexia Training Institute and am trained in the Visualizing and Verbalizing methods from Linda-Mood Bell as well as the Story Grammar Marker and Expanding Expression Tools for written and oral expression.
Her specialty lies in the executive function processes of the brain and how to support students who struggle with these skills.
"I am honored to teach at Prentice because I am able to provide unique opportunities for my students to feel confident and successful."

Monika Matuszak
6th Grade Teacher