SOARING HIGHER
The Prentice School is proud to have changed the trajectory of over 5,000 lives since 1986!
Don't take our word for it. Read about a few of our alumni successes below!
Showcasing Prentice alumni success inspires our community of students, families and faculty. We love to share these stories in SOAR Magazine, at our Education Elevated Gala, at our school events and on our social media.
If you would like to share how Prentice changed your life, click the button below to email Chiemi Lee, Director of Development.
Sami Nassif
UNITED STATES NAVEL ACADEMY
Sami Nassif attended Prentice in the third through fifth grade where she was taught the skills to help her manage her dyslexia and how to be an advocate for herself. After Prentice she returned to the Saddleback School District where she graduated from Laguna Hills High School in 2016. While at Laguna Hills, she was recruited by many Division I colleges to swim and study.

After graduation, she attended Mercersburg Academy in Pennsylvania under the USNA Foundation Program for a post graduate high school year graduating in 2017 and accepted an Appointment to the United States Naval Academy graduating in 2021 earning a Bachelor of Science in General Science and a Commission as an Ensign in the United States Navy.

Sami is currently a Naval Surface Warfare Officer stationed on the USS Gettysburg (CG-64) in Norfolk, Va. Sami credits much of her success to what she learned at Prentice and wants all the current Prentice students to know that you can reach any goal you put your mind too if you put in the work required to achieve it.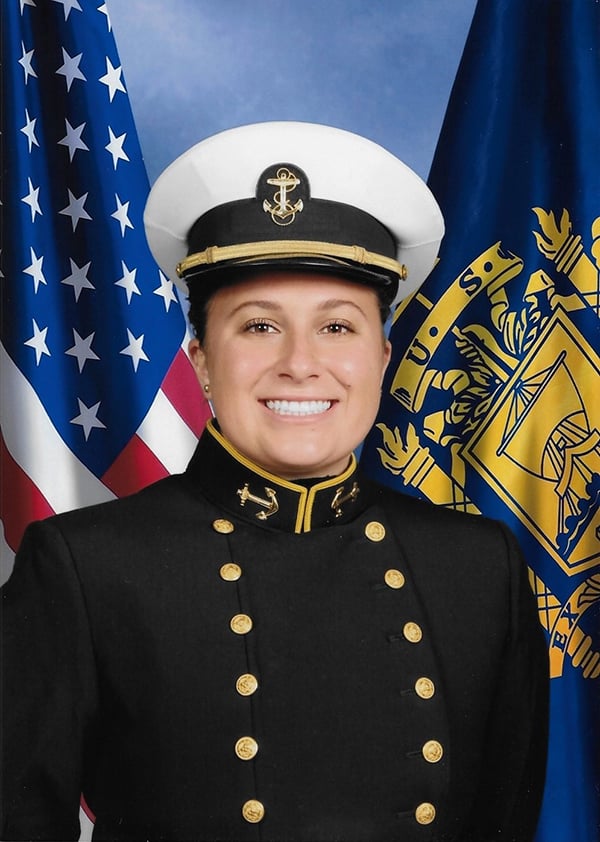 Alex Barber
MOUNTAINEER / ANTARCTIC GUIDE
I went to Prentice what feels like a different lifetime. I've never been drawn to traditional education. With that, Prentice was the most enjoyable and fundamental part of my education. The friendships were memorable. I thrived at Prentice, their style of teaching fit my learning difficulties. They were patient and I was by no measure a behaved student.

I left Prentice and shifted around in high-school and barely attempted college. By my late teens I was focused on mountaineering which quickly escalated into a minor obsession. I began climbing in the local Southern California and Sierra Mountains. A few years later I became a mountain guide on Mt. Rainier in the Pacific Northwest. Think cold, wet and heavily glaciated. This was a perfect step for my interest in climbing 8000m (26,267ft+) peaks. To date I've had 5 expeditions to Himalayan 8000m peaks, climbing in what is considered a pure style of no supplemental oxygen / no Sherpa support. In that time, I've guided hundreds of peaks, over 25 international expeditions, a few for myself and burned a handful of my 9 lives.

Taken part in numerous rescues, lost friends, broken up knife fights, been nearly blown up but fortunately never lost a client. I made life long memories and friendships. It's been a ride.

Now I live and guide year round from my home in Bishop, CA. Recently, I was hired by the United States Antarctic program to guide scientists from McMurdo Station in Antarctica.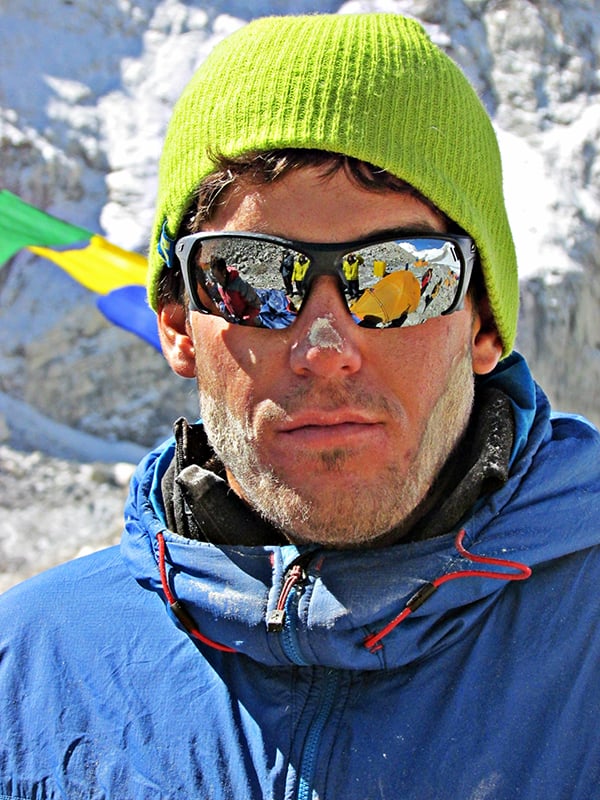 Matt Rahn
REAL ESTATE INVESTOR
After Prentice, Matt attended Foothill High School where he excelled in academics, was active in his church youth group and earned the rank of Eagle Scout. He earned his associate degree in business from Santiago Canyon College and transferred to Chico State to major in Construction Management.

Matt earned the Student Leadership Award at Chico, graduated Magna Cum Laude, and was the only student speaker at his commencement ceremony for the college of engineering. McCarthy Construction hired Matt after leading his team at Chico to a first place in an Associated Schools of Construction competition.

Along with managing many construction projects in Ventura, Los Angeles, Orange and San Diego counties, the project he is most proud of is 20 & 40 Pacifica--two high-rise office buildings located in Irvine. Matt earned his real estate brokers license and now is in charge of the families real estate investment company.

Matt is married and has two daughters and a son and lives in Tustin. Matt's middle daughter recently joined Prentice as a second grader.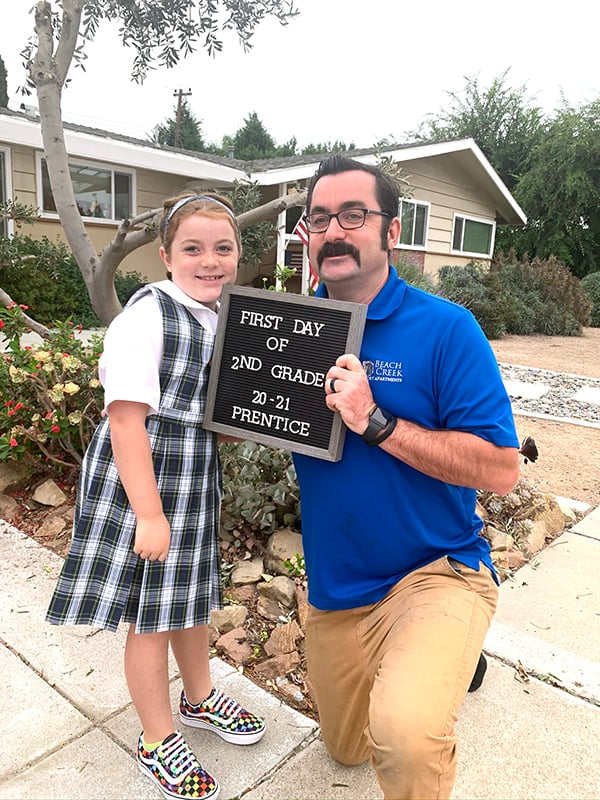 Jase Broderick
SOFTWARE ENGINEER / BUSINESS FOUNDER
After graduating from Prentice, Jase attended Sage Hill High School, where he was able to excel at school thanks to the multi-sensory approach to instruction that was provided at Prentice.

Afterwards, he went onto Case Western Reserve University, where he graduated with a Bachelor of Science degree in Mathematics and Physics, also receiving a Master of Science Degree in Computer Science. Jase worked as a Software Engineer at Microsoft and in this capacity has worked on two different teams; the first was development of better machine transaction quality for Microsoft's products. He recently founded Koi Technology.

Jase writes, "Thanks to Prentice, I have been able to look at my dyslexia as a difference allowing me to give a unique perspective to the world."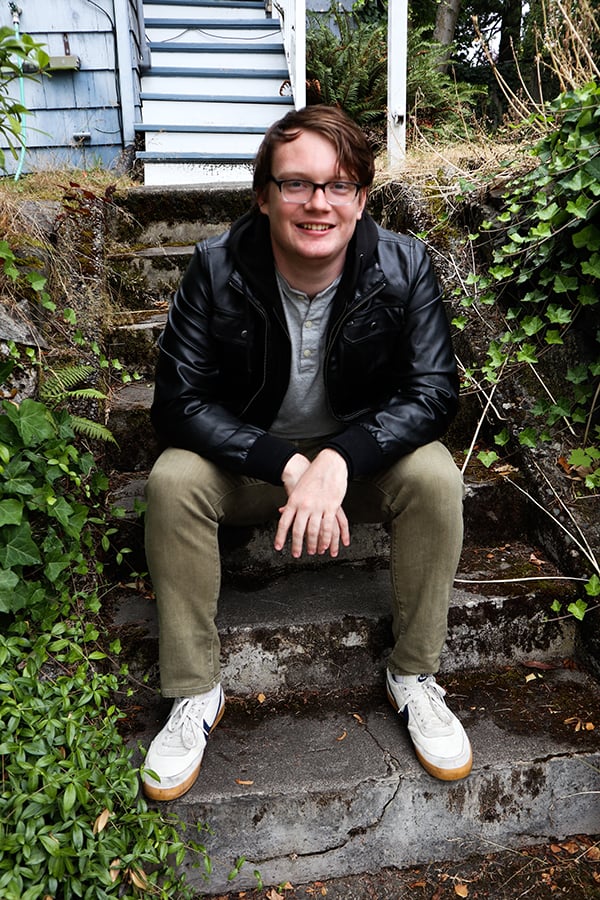 Cassandra Quezada
ADVOCATE / STUDENT ATHELETE

Prior to attending Prentice Cassandra attended private school for kindergarten through 4th grade. She then attended a charter school fifth through sixth grades. While there, testing revealed Cassandra had in fact regressed academically in Math and English. Due to her struggle in the classroom, Cassandra had become emotionally defeated. Her self-esteem was low--she did not believe she was smart and did not believe in herself. When Cassandra came to Prentice at the start of her 7th grade year, testing revealed she was reading at an early 4th grade level and at a 3rd grade level in Math.

After just one semester at Prentice, Cassandra's parents and her teachers at Prentice began seeing significant changes academically, emotionally, and socially. All agreed she was a different child. She was smiling and laughing, and began to believe in herself. Her reading, writing, and math levels were beginning to increase. Cassandra was beginning to advocate not just for herself but, as time progressed, for others.

When she graduated from Prentice two years later she was at grade level in Reading and Math. As her mother writes in a recent note to our Prentice administration, "you are all the reason . . . for the success, hard work, and determination we have seen Cassandra exhibit at her new school this past year." At the end of her first semester she received five A's and one B, with one of those A's in Honors Literature! In the area of math with which she struggled most, she received a B. Cassandra also received a scholar athlete patch during her first semester for maintaining a GPA of 3.5 or above while participating in Girls Varsity Tennis.

One highlight for her family took place during recent teacher-parent conferences when Cassandra's teachers said they had never seen a student with an IEP advocate so confidently with teachers and administration in order to get what she needed to be successful.