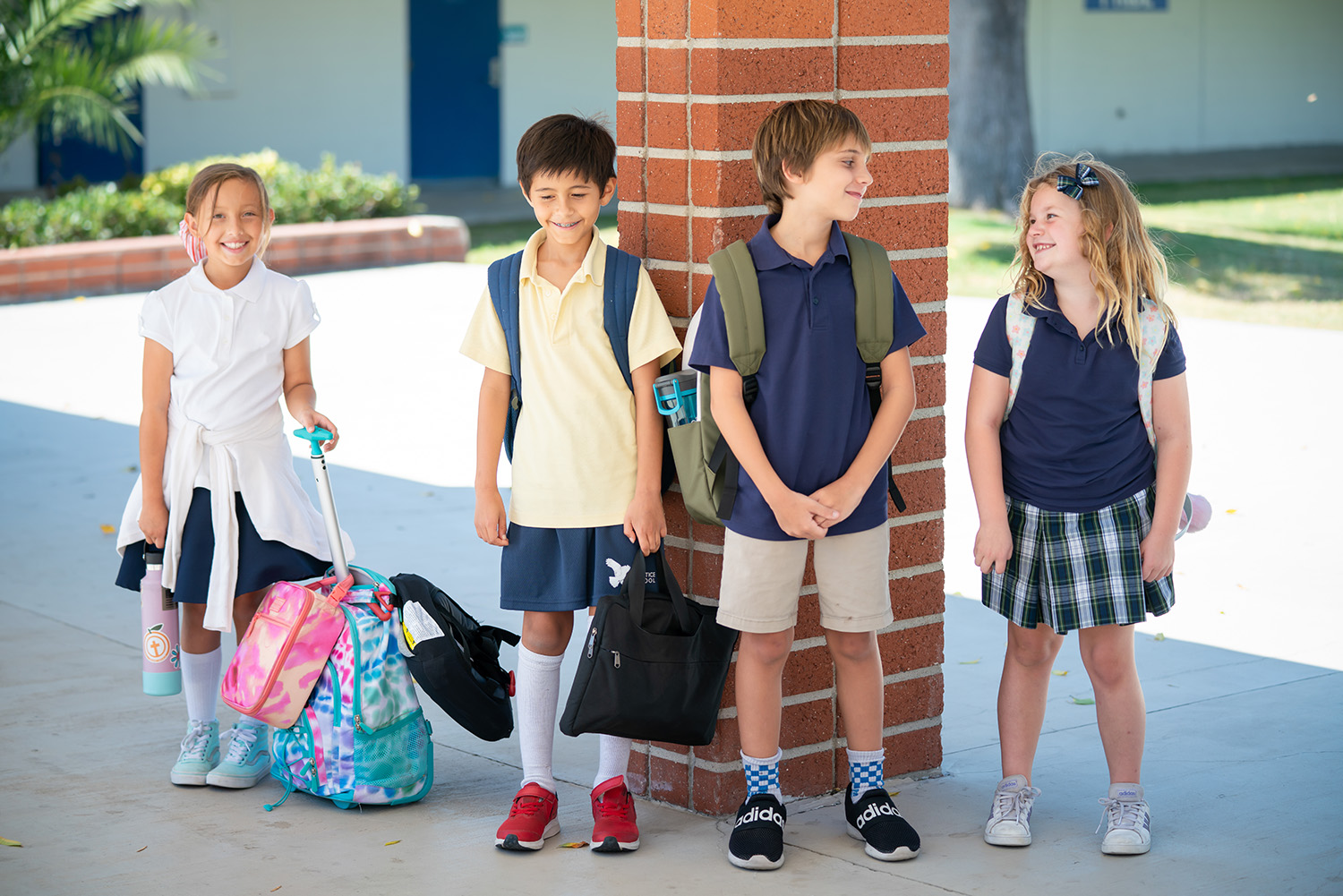 Supporting Prentice Changes Lives!
There are so many ways you can make a difference for a Prentice student! Through a donation to our innovative program, campus & facility or to our student scholarship program, you can change a student's life.
Learn more below...
The Eagle's Fund
Our mission at The Prentice School is to teach students with language-based learning differences and co-occurring conditions (like ADHD) that they are creative, intelligent and capable of becoming our future leaders.
As a nonprofit private school, we rely on the generosity of the Prentice Family to support our mission. The Eagle's Fund has a direct impact on every Prentice student and is key to our state of the art classrooms, 6.6 acre campus, amazing teachers, and evidence based programs and services that are unique to Prentice, like Orton Gillingham Structured Literacy, Social Emotional Learning, Mind Masters, and our RISE Program.
Your tax-deductible charitable gift to the Eagle's Fund allows us to continue to expand and grow the exceptional programs and services we provide and will have a lasting effect on every Prentice student.
The Schwartz Family Educator Fund
Was established in 2019 by the Schwartz Family in memory of Nannette Schwartz, a parent alumni who was a special education teacher for over 17 years and actively supported our teachers and instructional assistants. The Fund directly supports our teachers, because Nanette recognized that few jobs are more important than those involved with educating our children.
At Prentice, we are very fortunate to have amazing teachers who are highly trained to guide and educate our specific student population. The Schwartz Family Educator Fund helps us retain and hire the best of the best through incentive awards and signing bonuses.
The Schwartz Family hopes to encourage others in the community to invest in our teachers through support of the Schwartz Family Educator Fund.
Ways to Give
Make a donation today
Donate Online via our secure donation page (click the Donate Today! button below)
By Mail:
Make checks payable to:
The Prentice School
Send to:
18341 Lassen Drive, North Tustin, CA 92705
By Phone:
Call Chiemi Lee at (714) 786-3599
Planned Gifts
Planned gifts are a wonderful way to create a lasting legacy at Prentice. We are happy to work with you and your financial advisor together to find the particular planned gift that works best for you. Below are a few of the many different planned or deferred gifts that Prentice accepts:
gifts in your will or living trust
beneficiary designations for life insurance or IRA Rollovers
outright gift of appreciated securities
gifts of real estate
For more information or to discuss other deferred gift options, please contact Chiemi Lee at clee@prentice.org or 714-786-3599.
Cars2Charities

Cars2Charities provides donors with a simple, fast, and secure way to donate their vehicles to nonprofit organizations.
Other Ways to Give
Matching Gifts
Many employers offer a matching gift program to encourage employees and their family members to support nonprofit organizations. Prentice is a certified 501(c)3 nonprofit and may qualify for a matching gift from your employer which can double or even triple your donation! For more information about your company's matching gift program, please reach out to the HR Department at your workplace.
Amazon Wish List Donations
Amazon Wish List is a registry service that allows nonprofits to create a list of needed items so generous individuals may select and purchase items on their behalf. By purchasing items from Prentice's Amazon Wish List, you will help ensure that our students and teachers have the supplies they need for the school year.
In-Kind Donations
We are pleased to accept donations of gifts and services that help further the Prentice mission. For additional assistance, please contact Chiemi Lee at clee@prentice.org or 714-786-3599.