THE PRENTICE APPROACH
ORTON-GILLINGHAM STRUCTURED LITERACY
The Orton-Gillingham Approach is a direct, explicit, multi-sensory, structured, sequential, diagnostic, and prescriptive way to teach literacy when reading, writing, and spelling does not come easily to individuals, such as those with dyslexia. At the Prentice School, the Orton-Gillingham Approach always focuses upon the learning needs of the individual student. Our Orton-Gillingham instructors design lessons and materials for their students at their level by pacing instruction, differentiating, and accommodating the individual strengths and weaknesses of their students. Throughout the week, the instructor is gathering informal and formal data to inform upcoming lessons.
Students work their way through a specific Orton-Gillingham rules that explain the "why" of language. The instructional pacing is differentiated and appropriate for the students in each group. This progression is driven by phonology and based on the seven syllable types of the English language, syllabication rules, spelling rules, spelling exceptions, and sight words.
All Orton-Gillingham instructors at Prentice are trained and certified by the Dyslexia Training Institute.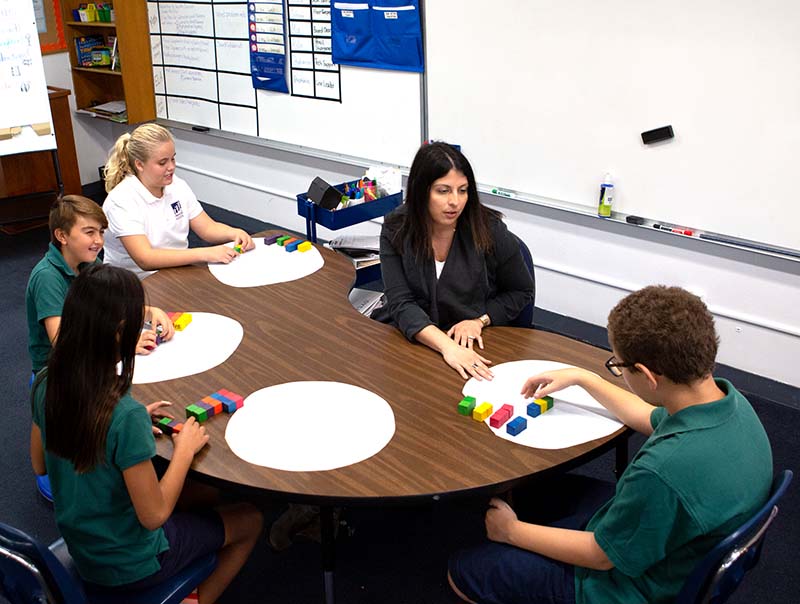 The Prentice School
A peek into Structured Literacy
Take a quick peek into one of our small group Structured Literacy classes to see how we use manipulatives and multi-sensory methods to help reinforce learning.