THE PRENTICE APPROACH
WRITING
For writing, we incorporate the Common Core aligned curriculum, Step Up to Writing. Step Up to Writing curriculum supports writing instruction across all content areas. It is a multisensory, explicit, and systematic approach to teaching writing. It provides clear strategies, methods, and supports in order to increase knowledge and success with each step of the writing process.
In addition to this curriculum, our teachers are trained in Expanding Expression Tool and Story Grammar Marker. The Expanding Expression Tool improves oral and written expression. It is a multisensory tool to help students give more detailed descriptions and definitions. It is used for summarizing, biographies/autobiographies, and compare and contrast writing.
The Story Grammar Marker is a multisensory tool that can help students with reading comprehension, critical thinking, oral/written expression, listening comprehension and social interaction. It's primary function is to build a platform for students to learn the narrative structure of writing. This tool supports the organization of writing a story or storytelling. Both of these strategies are accompanied by hands-on manipulatives and graphic organizers.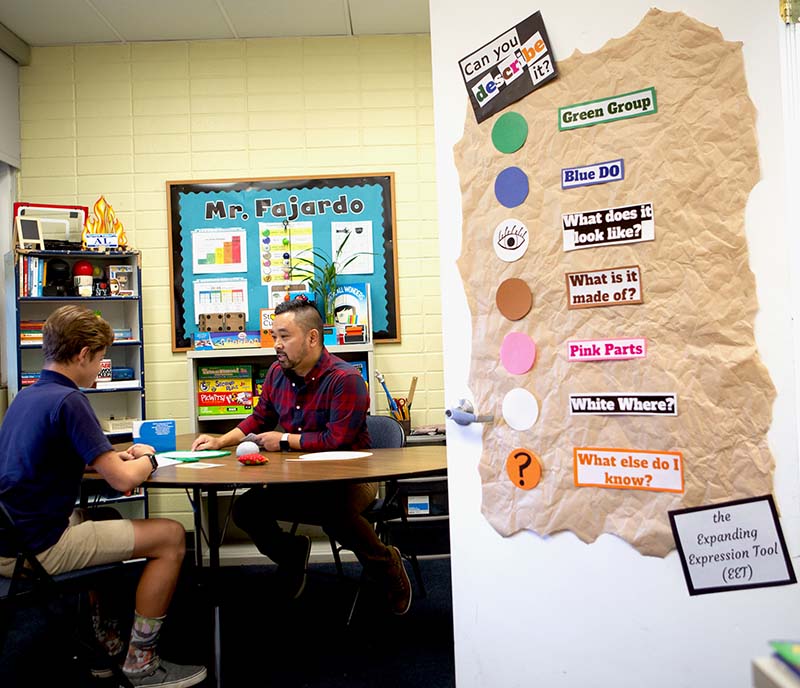 The Prentice School
How we teach writing!
Learn how Prentice utilizes a variety of innovative solutions to create a dynamic and affirming writing environment for our students.